Word add-in software wizard application works with Word 2003, 2007, 2010 and 2013
Training mode walks you through your first proposal step-by-step
Numbered interface steps with pop-up help

(designed for novices and experts to easily follow)

Customize every proposal and contract for each new client and increase your wins
Your documents are branded as your own

(your clients will not see Proposal Kit mentioned)

Allows access to use all Proposal Pack and Contract Pack templates
Modular design lets you add additional document packs at any time
Manage multiple installed Proposal Packs

(250 available - each sold separately)

Manage multiple installed Contract Packs

(6 available - each sold separately)

Manage multiple installed Title Page Packs

(20 available - each sold separately)

Data merge with 70 pre-defined fields for company, client and contract data
Use the data merge tags to auto-insert data anywhere you want in your documents
Customize default values for all 70 data merge fields
Document selection recommend wizard helps you decide what to say
100+ different Top 40 subcategories helps categorize and locate topics
Auto-select a collection of templates for you based on over 155 sample proposals
Auto-select a collection of templates from 250 business situations
Auto-select a collection of templates based on your project size and type
Access to extensive on-line library of specialty how-to articles
Browse templates by category type or alphabetical order
Searchable database of proposal topics and library of Sample Proposals
Search can also display alternate or related topics to help give you ideas
Combines multiple templates into a single master document
Create an assembled proposal of any size

(from 1 page to over 1250 pages)

Favorites lists make it quick and easy to locate your favorite samples and topics
Create unlimited proposals and contracts no extra costs
Change the order of selected templates before assembling
Includes 60 basic proposal templates

(for use if you do not get a document pack product)

Include your contract in the proposal or as a separate document
Ability to swap out the design of the front cover with add-on Title Page Packs
Built-in contact database and data merging into documents
Creates a new folder and copies documents for each new proposal
Automated creation of auto-updating Table of Contents and page numbering
Select from 27 titles

(including custom branding)

for the front cover title
Imports your own company logo into the title page
Design themes are consistently integrated into every page

(not just the cover)

Adds pre-defined Word font 'Styles' to created documents for consistent font formatting
Copies calculator spreadsheets

(based on selected templates)

to each new project
Output documents in many formats

(Word, PDF, HTML, etc.)

No restrictions on how you can customize and deliver final assembled documents
Use your assembled documents in any platform

(Macs, iPads, tablets, other word processors)

32-bit and 64-bit support and runs in Microsoft Office 2010/2013 64-bit
Backwards compatible to Word 2003
Backwards compatible to Windows 2000
With any Proposal Pack or Proposal Kit Professional installed create any type of proposal
Free Novice Edition limited to creating 10 page long proposal and contract documents
Maximum number of active projects
40
160
Multilingual translation support - Wizard translates page headers and other phrases into:

Canadian English, British/UK English, Australian English, Spanish, Portuguese, Dutch, Italian, French, German, Romanian, Russian, Arabic, Chinese, Korean and Japanese

Create lists of multiple choice content (text, pictures, PDFs, etc.) to insert into proposals
Define up to 32 custom logos to pick from for the front cover title page
Brand every page header of your documents with an alternate custom logo
Brand your documents with custom graphics by simply copying your graphics into a folder
Brand your documents with custom footer and background watermark graphics
Brand your document's meta data fields

(author, company, keywords, etc.)

Import a Word header or footer from an external document to brand your documents
Import and manage your own custom documents, templates and contracts
Import the contents of external documents into any location of your document
Create preset template lists to auto-populate new projects with
Ability to open and edit stock Proposal Pack templates
Ability to open and edit stock Contract Pack templates
Ability to open and edit stock Title Page Pack templates
Remove lists of add-on Proposal Kit products from Wizard interface
Combine your own custom Word documents into your proposals
Ability to configure titles of templates and attributes for all stock and custom documents
Create multiple copies of templates

(such as multiple product lists, price lists, etc.)

Expert, novice and administrator modes
Admin features to configure interface - restrict access or capabilities of end users
Team editing mode for multiple people collaborating on a project

***

Supports sales teams creating proposals from a common library of content

***

Locate templates and proposals in a central network repository

***

*** Sales teams, network access and multiple users require enough licenses for all users

Admin can export lists of templates for other users to import into their projects
Configurable interface options to customize the look and features available to users
Integrates with 3rd party CRM Salesforce.com
Integrates with 3rd party quote system QuoteWerks
Integrates with 3rd party quote system Quosal
Integrates automatic importing of other 3rd party created documents
Import/Export tools integrate with 3rd party systems using standardized XML files
Proposal and contract submission and status tracking with configurable statuses
Export tracking data to Excel and analyze your wins and losses
Customize the default assembly order of all templates
Customize the lists of Top 40 templates and add custom Top 40 categories
Change default values for many Wizard interface options
Create reusable master proposals
Ability to customize and save settings for up to 40 Word font 'Styles'
Ability to add the 40 Word font 'Styles' to any external Word document
Customization options for custom company logo branding
Change border styles and colors
Automatic remapping of data merge tags for 3rd party systems
Pre-defined data merge remappings for Quosal and QuoteWerks
20 custom defined data merge tags (90 total data merge tags available)
Ability to customize the labels, tags and default values for all 90 data merge fields
Ability to define custom data merge tag wrappers
International date format support for data merge data fields
Ability to create static Table of Contents
Ability to customize the creation of the auto-updating Table of Contents
Customization options for changing page borders and colors
Migration tools for moving data from old Wizard installations to the current release
Ability to reduce the number of pop-up information messages
Admin tools to test databases and repair registry
File location report tool shows where all Wizard related files are located
Ability to delete all demo Proposal Pack styles and demo projects
Create proposals, contracts and other documents of any length
Multiple customizable databases pre-defined for many speciality proposal types

Business Proposals, Federal Government Grants, Government Contracts, Educational Proposals, Technical Proposals, Non-Technical Proposals, Non-Profit Grant Proposals, Business Plans, Quotes and Contracts, Buying/Selling a Business, Business Documents, Project Proposals, Local Government Grants, Book Proposals, Resumes, Letter Proposals, Product Sales, Service Sales, Estimates, Sales Letters, Invoices, Request for Proposals, RFP Responses, Multilingual Proposals, Complex Reports, Studies and Plans

Windows SkyDrive support. Manage all of your documents in your SkyDrive cloud.
Ability to clone a project to a new copy
Translation of United States Dollar ($) symbols into over 100 different currencies
Support for international paper sizes
Product name:
Proposal Pack Wizard
- Expert Edition
Produced by:
Proposal Kit
Category:
Software > Computer Software > Business & Productivity Software
UPC code: 00810013020014
Product code: A166

4.9 stars, based on

504

reviews
$

67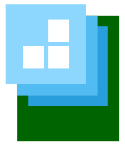 Proposal Pack Wizard is a software plug-in for Microsoft Word for Windows 2003 and greater. Unlike the rest of our products, the Wizard does not work on Mac or Linux systems. The Wizard only works with a full retail version of Microsoft Word. The Wizard will not run on stripped down free or limited versions of Word such as "Office Starter" or "Works". The Wizard will also not run if you are using an expired trial version of Word. You must be running a retail version of Word that supports macros. Both Word/Office Professional and Word/Office Home Premium support macros and will work with the Wizard software.
*** If you are using a Mac or Linux system you can still use the Proposal Pack and Contract Pack template products without the optional Proposal Pack Wizard automation. Many Mac users also use the Wizard on OS X with Boot Camp, VMWare or Parallel with Windows and Word for Windows installed on their Mac.
The Wizard also works on tablet computers running Windows and Word including the Windows Surface Pro.
You can output your completed documents in any format your word processor supports. For example, when using Microsoft Word you can output in Word, PDF, HTML, XML, RTF and text formats. Word 2003 may require a 3rd party PDF application. Word 2007 and greater automatically provide PDF output.
Proposal Pack Wizard is a low-cost and downloadable business development tool that gets you started writing your business proposals immediately. Use Proposal Pack Wizard to create the proposals and contracts you need to sell your products and services and respond to RFPs. Proposal Pack Wizard is an optional interface. It is not required to use the template products.
No proposal generation software can do all of your work for you. You still have to write (or cut and paste) your unique content about your company and your client into the proposal. However, Proposal Packs, Contract Packs, and Proposal Pack Wizard take care of the rest of the work, providing you with self-guiding templates and easy-to-use automation software complete with layout and design, at a more affordable price than you will find anywhere.
Proposal Pack Wizard requires the separate purchase of at least one Proposal Kit Professional, Proposal Pack or Contract Pack for access to the full range of available templates.
SalesForce.com integration requires the 32-bit version of Microsoft Word/Office. If you are using the new 64-bit Microsoft Word/Office, the Proposal Pack Wizard will run but SalesForce.com features will not be available. You must also have a SalesForce.com account that allows API access (such as the SalesForce.com Professional, Enterprise or Ultimate edition).